At Any Cost


If you could pay your way to Heaven
how much would you give?
How much would you surrender
to retain your life and live?


The thought of burning in the pits
could also be dispelled
Just by giving treasures
your punishment be quelled.


Maybe you could borrow funds,
a bank might grant a loan.
If your credit ratings satisfactory
you could simply phone.


Money is no object
no price would be too great.
You must pay the piper
before it grows too late.






But "IF" your funds were not enough
finding yourself lacking...
How on earth could you convince
someone with the backing?


Would they trust you for the loan?
How could you repay?
Would they grant you credit
when they knew you'd go away?


The truth be known, no one here
would give you one red cent.
How would they retrieve their funds
knowing where you've went?






You can't charge it on your cards;
your limit is exceeded.
All the cash that you may have
is much less than you've needed.


What then can you do to live?
How could you pay the cost?
All your opportunities
it seems are all but lost.


Payment of the worldly kind
could never pay the debt.
There is no price for your salvation
by funds that could be met.






Payment has been made "in full"
Your Pardon is obtained.
Your record now is spotless clean
where it once was stained.


In order to receive this gift
you must confess your sin.
JESUS CHRIST will welcome you
and will invite you in.


It really is that simple,
The Gospel means "good news".
JESUS died for all your sins
HE has paid your dues.


Ask HIM to forgive you now
HE has paid your fare.
That's the only way you'll live
and receive a share.


©CC: January 24, 2008


That if thou shalt confess with thy mouth the Lord Jesus, and shalt believe in thine heart that God hath raised him from the dead, thou shalt be saved. Romans 10:9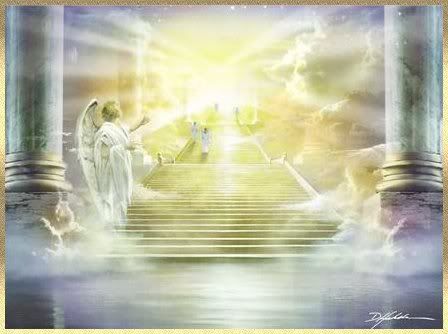 For when we were yet without strength, in due time Christ died for the ungodly.

For scarcely for a righteous man will one die: yet peradventure for a good man some would even dare to die.

But God commendeth his love toward us, in that, while we were yet sinners, Christ died for us.

Much more then, being now justified by his blood, we shall be saved from wrath through him.

For if, when we were enemies, we were reconciled to God by the death of his Son, much more, being reconciled, we shall be saved by his life.

And not only [so], but we also joy in God through our Lord Jesus Christ, by whom we have now received the atonement.

Wherefore, as by one man [Adam] sin entered into the world, and death by sin; and so death passed upon all men, for that all have sinned:

(For until the law sin was in the world: but sin is not imputed when there is no law.

Nevertheless death reigned from Adam to Moses, even over them that had not sinned after the similitude of Adam's transgression, who is the figure of him that was to come.

But not as the offence, so also [is] the free gift. For if through the offence of one many be dead, much more the grace of God, and the gift by grace, [which is] by one man, Jesus Christ, hath abounded unto many.

And not as [it was] by one that sinned, [so is] the gift: for the judgment [was] by one to condemnation, but the free gift [is] of many offences unto justification.

For if by one man's offence death reigned by one; much more they which receive abundance of grace and of the gift of righteousness shall reign in life by one, Jesus Christ.)

Therefore as by the offence of one [judgment came] upon all men to condemnation; even so by the righteousness of one [the free gift came] upon all men unto justification of life.

For as by one man's disobedience many were made sinners, so by the obedience of one shall many be made righteous.

Moreover the law entered, that the offence might abound. But where sin abounded, grace did much more abound:

That as sin hath reigned unto death, even so might grace reign through righteousness unto eternal life by Jesus Christ our Lord.
Romans 5:6-21


If you'd like to contact CC, you may do so at:





Please take time to let me know you were here by signing my guestbook below.

When commenting about a specific poem, please mention it's title. Thank you. CC